"I'm here to see Mr. Jasper." She was 17 and had just graduated high school the day before, but in June of 1965, Dorothy McGuire found herself in the depths of a Manhattan office building. The air was hot and before her was a line of metal desks, filing cabinets, and mounds upon mounds of paper. The receptionist led Dorothy into the glass enclosed office of Comstock & Theakston's president, John Jasper.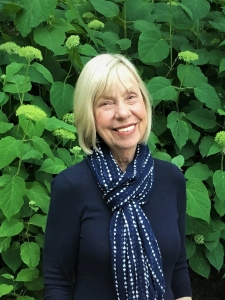 Dorothy began her career at Comstock proofreading manual duty drawback claims and eventually became a typist as well. At that time, duty drawback was limited to only manufactured goods and there was no accelerated payment. The office at 44 Whitehall Street in Manhattan overlooked the harbor where cargo ships would depart for their destinations abroad. "We could always verify when an export happened," said Dorothy jokingly "we would see them from the office coming and going."
At Comstock's front door was the Induction Center and along with it came waves of Vietnam War draftees, protestors, and of course, flower children. But business would continue as each day brought its own set of export invoices, bills of ladings, import entries and the like which were logged by hand into a ledger by date, invoice number, and product and filed into pigeonholed cabinets separated by account. Everything was done in departments; the account managers would handle the import entries and designations, the clerical staff would manage the exports and export invoices, the typist would type up the drawback claims, the proofreaders would verify the claims, and the Customs House expeditor would take the claims to Customs each day to file the drawback claims and pull the entries for the drawback specialists.
In 1969 Comstock moved into the Woolworth Building on 233 Broadway in New York City. From there, they overlooked the various parades including the Apollo 11 parade and the New York Mets' 1969 World Series victory parade. Dorothy recalls the Woolworth building as being a lovely place to work because, unlike 44 Whitehall, it had air conditioning! Employees took advantage of all that the lower levels of the Woolworth building had to offer such as coffee shops, a restaurant (Miller's Restaurant), and even a Jack LaLanne indoor pool and gym.
But in 1974, Mr. Jasper, the man who hired Dorothy, had become ill and it became apparent that new leadership was needed. It was there, in the Woolworth building where Dave Simcox (now on his 42nd year as the President and CEO of Comstock / Holt), Mr. Jasper's young son-in-law from Ohio, came into the office for the very first time. Dorothy said Dave was well liked and quickly took the reins and made upgrades to the company. They moved to another floor in the same building and made steps towards modernization with electric typewriters and calculators. One day, Mr. Simcox pulled Dorothy into his office and asked her "what job, if you could choose one at this company, would you want?" Dorothy thought about it and responded with "bookkeeper" and the very next day, Dorothy became an account manager!
Life went on for Dorothy, she married (changing her last name to Reid) and left Comstock in 1984 to have a child. It was common in that time for women to work until married or having a kid, so Dorothy took some time off, but while she was away, the drawback landscape changed drastically. Drawback law expanded to include the concept of same condition drawback, which is now considered unused merchandise drawback. The computer, which had minimal functionality up to this point, was now being utilized to assist in sorting data and eventually began processing entire drawback claims by the late 1980's. Comstock also went through several changes while she was gone as the corporate headquarters was moved to Oradell, NJ in 1985, but the company retained a small office in the Woolworth building. In 1987, Comstock purchased a competing drawback service provider, C.J. Holt & Co., Inc., the oldest and one of the most respected full time drawback service providers.
When Dorothy returned in 1992, she was thrust into a new and digital drawback world. Instead of multiple departments, each person essentially became their own fully functional drawback department. As an account manager, Dorothy was given several clients to manage. Over the next 25 years, she filed drawback for manufacturing and unused merchandise claimants, learned to adjust to the change in regulations brought on by NAFTA in 2004, and continually advised clients on the upcoming Drawback Simplification changes. Dorothy's favorite part of being an account manager has been developing long-term relationships with contacts which have lasted until the present day.
Reflecting on her 52-year career with Comstock, she stated, "It always felt like a family in this company. I've known people who have had many jobs and were never treated the way they were treated here." To Dorothy and to many others, Comstock / Holt is truly a family. From the family leadership to the multiple parent-child employees, there is a real sense of connection, cooperation, and support you do not find elsewhere. And as a family, Comstock / Holt wishes our Dorothy a long, fun-filled, and happy retirement!